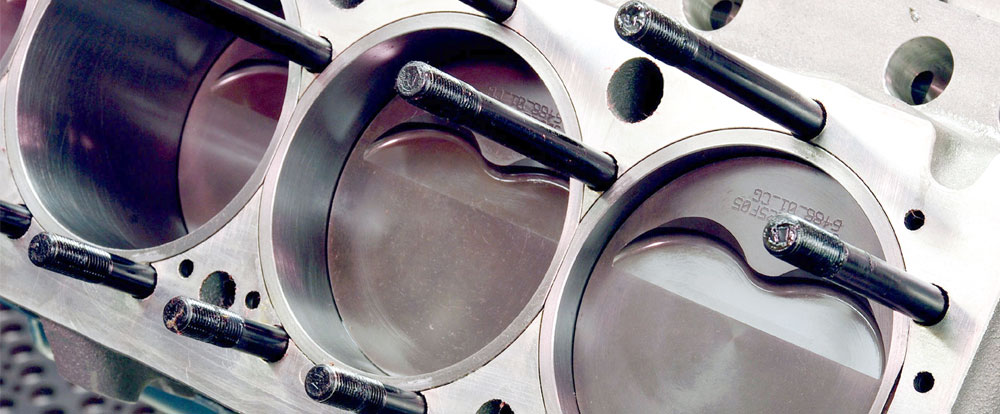 Pressure tester for the automotive engine rebuilders.
Newclear Pressure Testers was established in 1994, specifically to manufacture a universal pressure tester for the automotive industry.
The standard unit Newclear 150 big block kit is crated as a complete machine. We supply a workshop manual plus an installation and training video.
After assembling the machine you would need to connect an airline, water line and 380 V electricity supply, you would then have a fully operational inline hot / cold water, air pressure tester. This machine has a complete set of rubber blanking elements ( no plates required ) for most cylinder heads / blocks e.g. V12 Mercedes Benz, Cummins, Caterpillar, that comes into the workshop. With the Newclear 150 no further equipment is needed.
Should you only be involved with machining smaller blocks and small diesel / petrol heads and would prefer to take only the Newclear 100, which is the same basic machine excluding the full block kit. You would then be able to pressure test small blocks, petrol and diesel heads with a maximum length of 850mm x 250mm wide x 300 high. The full big block kit can always be added later, if required.
There is no other machine on the market that comes as a complete unit and is able to pressure test any block or head that comes into a workshop.
This machine has been sold in South Africa (over 400 Machines), Africa, Europe and the USA and is able accommodate any type of head / block in any of these countries.
The agents that we would require would be Automotive Engine Rebuilder Machine Distributors.
Should you require any further information please do not hestitate to contact me.
PRESSURE TESTING A MUST!!!
All Cylinder Heads and Blocks should be pressure tested especially the "Cooked" ones.
With today's modern Multi-Valve Light weight, high output Aluminium Cylinder Heads with Cast Iron Blocks, it has become essential to have a good quality hot and cold Hydraulic Pressure Tester.
THE MOST IMPORTANT CRITERIA TO MEET IS THAT OF:
Eliminating Comebacks
The customer must be confident that the "Problem" has been positively identified.
Major Piston manufacturers and Cylinder Head Gasket manufacturers that have been consulted have confirmed the need for High Quality Pressure Testing to take place when an engine is reconditioned or remanufactured.
With the great difference in Expansion Rates between aluminium, cast iron and modern light weight design, it has become essential to have a High Quality Pressure Test done in order to detect Fractures and Porosity in cores.
Tests have proven :
That some cores only fracture on disassembly and not when the engine overheats
That some fractures are only evident after a Cold Hydraulic Test, then a Hot Hydraulic Test followed by another Cold Hydraulic Test.
It is important to note that these three tests have to be carried out in rapid succession – 10 minutes maximum